Mander & Co Ltd, a member of the Wellington Master Plumbers & Gas-fitters Association, proudly offer the following services to our valued customers
Mander & Co Ltd have been looking after its valued customers heating requirements for many years.
Gas heaters have come a long way from the sooty gas fire of yesteryear.
Modern heaters and fires are now safe and efficient. They come with options to ensure the room is warm, comfortable and safe from gas or the by-products of burnt gas.
Options range from child locks, timers and many have remote controls so you don't need to move from the comfort of your chair to adjust them.
Mander's also sell and service gas central heating systems.
There are two options for Gas central heating, ducted air and hydraulic radiator's.
Gas appliance Service
Energy Safety recommends that all gas appliances are serviced annually. Mander & Co Ltd support this recommendation and are proud of the great record we have when it comes to warm satisfied customers.
Safety is a very important aspect of working with Gas so every time we come out to service the heater or the hob we issue a Gas Safety Certificate. This confirms for you that your home, office or the rental or property is safe from leaking gas and the appliances serviced are working correctly and as efficiently as possible.
Mander & Co Ltd also look after large commercial and industrial sites where safety is even more important. Please don't hesitate to call the office 044787226 and book a Gas Service call for your home or building.
New Gas Installation Design
If you are thinking of upgrading that old low pressure hot water cylinder or maybe just want to move the large tank full of hot water out of the house so when it gets to its end of life it doesn't empty its contents on the floor call the office to make an appointment for an experienced tradesman to come and give you some professional advice.
New Natural Gas and LPG (Bottled Gas) installations are also on our list of services provided. These installation do need to be correctly designed. Our certifying tradesmen will help you with this or we can recommend an Architect or Engineer if required.
WHAT WE CAN DO FOR YOU
♦ Plumbing
♦ Gasfitting
♦ Drainlaying
♦ Hot water cylinder gas, electric installation & service
♦ Continuous flow hot water sales & service ALL brands
♦ Gas heating including central heating
♦ Gas Hydraulic heating – radiators
♦ All domestic and commercial maintenance
♦ Building, Painting, Plastering, Electrical maintenance
♦ Friendly professional designers, Architects & Engineers
♦ IQP in Backflow Prevention
Rinnai Space Heaters To Suit Any Home
Rinnai Ember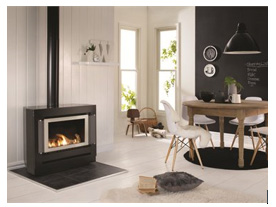 Rinnai Neo Free Standing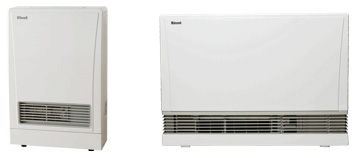 Rinnai Energy Savers
Have you had your Gas appliances service recently.
You should have the gas checked every year and appliances serviced at least every two years depending on type and age.