We offer a full complement of services for any home, building or industrial site.
We service all areas in Wellington, South of Porirua and Lower Hutt.


Your Project is Personal
We look after our client's properties as if they were our own.

Provide Professional Service
Provide service and assistance in a friendly professional manner.

We Stand on Our Promises
We do what we say we will do when we say we will.

We Stand by Our Brand
Be clearly identified as Mander & Co Ltd professionals.
Mander & Co Ltd operates out of the office and workshop in Bassett Road, Johnsonville the same site since its inception over 70 years ago.
Today our Managing Director is Gavin Chambers. Gavin has a talented team around him who are focused on looking after all of our valued clients. This team of professional tradesmen and office administrators have satisfied our loyal customers throughout Greater Wellington over many years.
The company was originally formed in 1946 by Howard Mander. Graeme who is Howard's son and Gavin Chambers have owned the business for the last couple of decades. The firm is currently owned by Gavin and Debbie Chambers.
Mander & Co Ltd is a proud member of NZ Master Plumbers. Graeme and Gavin have been actively involved in the local association (both serving as Association President) and Graeme at a national level including a term as National President.
Mander & Co Ltd offers a full complement of affordable services for any home, building or industrial site including the support of experienced quality subcontractors. This allows our valued customers to call the office and request service for anything in, on or under residential homes, commercial or industrial buildings. One call is all that is needed to ensure a customer friendly service – so easy.
The family aspect to the business started by the Mander Family, Howard and Graeme, continues with Gavin's wife Debbie and their son George shoring up a solid, friendly team.
Our well-equipped offices and workshop in Johnsonville are open between 7.30m and 5.00pm Monday to Friday and callers to the office during business hours can expect to be assisted in a professional courteous manner. Outside these hours we operate a pre-arranged emergency service via our office phone system 0800 MANDER 626 337.
The workshop is equipped to enable the fabrication of a variety of components required by customers and is kept clean and tidy by a conscientious team. Clean and tidy worksites, whether it is your home, office or a building site ensures that everyone is happy and safe. Our tradesmen understand that your space is being interrupted and will do their best to look after your property in the same way they would their own home. Our people are the type of people you will be happy with and trust to do the type of job you require.
We have no hesitation in offering you our professional services for any work outlined in our Services page and we are confident that the standard of our quality of service will help to develop a long-standing working relationship. Mander & Co Ltd currently undertakes work for various Embassy's, multi-story buildings, offices, educational facilities, retirement homes, as well as numerous other customers.
Mander & Co Ltd have tradesmen available to assist our valued clients even after hours.
Please call the office for assistance.
Affordable and Competitive Rates
Our underpinning mantra is to do it once do it right. Sometimes doing things the right way may take a bit longer than the alternative corner-cutting ways of others but the end result usually means a longer-term solution.
Our customers are encouraged to discuss any aspect of any job with our tradesmen and we will provide the answers. Mander & Co Ltd meets the NZ Master plumbers quality assurance standard.
Hassle-Free Project Management
Our experienced Tradesmen are well used to managing their own jobs. This often involves organising other tradesmen, tenants or neighbours for our customers. We take this to the next level with the offer of full project management for your job whether it is a small maintenance job or a large renovation.
High Quality Standards of Workmanship
Our talented team produce some excellent work. Not only do they offer great workmanship but they are the type of people you will be only too happy to have in your home, office or work site. To have a tradesman who can adapt to all situations is rare and takes training and experience. Try us out you will not be disappointed.
Jason Keating
I couldn't recommend Mander & Co Ltd any more highly. I was referred to Mander & Co Ltd by a sparky helping me find a short that kept shutting down power to my kitchen on a Sunday morning. It turned out my Rinnai had sprung a leak and was tripping the RCD – no hot water in a house of 6 – not fun. The sparky recommended Mander & Co Ltd, in fact, he texted my details to Mander & Co Ltd on the Sunday and said I should expect to hear from them first thing in the morning. That's exactly what happened and within about 24 hours the team from Mander & Co Ltd called me they were on site and replacing my Rinnai. I got awesome advice about my entire gas setup including pressure, the gas meter and my pipes. They even volunteered to talk to my gas supplier for me. Within no time we had hot water again, and as a result of talking to my gas supplier they got my meter replaced and pressure sorted at no cost to me. Add to that they knew more about the pipe diameter and pressure and new regulations than the gas supplier and they also saved me from having to pay thousands for replacing all the gas pipes. An awesome job!
Karen Cronin
My husband Merv Cronin, a retired builder, has just finished a toilet and laundry conversion into an accessible wheelchair shower room for my sister in Johnsonville. We live in Christchurch and picked Mander & Co Ltd as the plumbers. From the first meeting with Gavin, we were impressed with his professionalism and knowledge. The plumbers assigned to the job by Mander & Co Ltd were a delight to work with. Nothing was a problem from organising other subcontractors ie stopper and painter to carrying out his own plumbing work. The whole job went seamlessly and was finished on time in no small part due to Gavin's team. We would thoroughly recommend Mander & Co Ltd and want to thank them for making the job a good experience for my husband and my sister Valerie.
Ian
I would also like to take this opportunity to thank George and Richard for the fantastic job they did for us recently in removing black Quest pipe from our house. Due to the design of our house, it was a very difficult job but they achieved it in good time and with such minimal intrusion into the structure it is now difficult to tell they had been here at all! Great job ! Would totally recommend them, difficult jobs are obviously their speciality. 
Best Regards 
Hello Boss
I want to let you know that the work that was done at the salon this week was done extremely well. Not only did you send Phil almost straight away Stewart also did a great job as a plumber/builder. They were both very understanding and considerate in keeping the salon running. Top marks. Thank you 
Cheers David.
Cathy & Peter, Khandallah
We have dealt with Mander & Co Ltd for over 20 years for various plumbing jobs and gas work, and have always had exemplary service. Facing the daunting prospect of major renovations (including replacing Dux Quest piping, renovating two bathrooms, installing a new kitchen, re-carpeting, new gas heating and hot water system, and a whole-house repaint) we asked Gavin Chambers to project manage the work for us. Gavin arranged everything, including employing top quality tradespeople and scheduling the work to get it completed in the shortest possible time. Barry (builder), Terry (painter), Phil (electrician), John/BTS (tiler), Raymond (carpet & vinyl), and the teams at Plumbing World and Mastercraft Kitchens couldn't have been more helpful or professional. 
Gavin made some excellent suggestions along the way and ensured the inevitable unforeseen issues that arise with such a major renovation did not hold up progress. The Tradesman who was our day-to-day contact and his onsite management and coordination of the trades were also top-notch. We were kept fully informed throughout, any questions we had were answered quickly and efficiently. Any extras were explained and cost before the work was done. 
We wanted to do it once, and do it right, and that is the outcome Gavin and Mander & Co Ltd delivered. We couldn't be happier with the final result; the quality is superb, and the work was completed on time and on budget. We have no hesitation in recommending Gavin and the team at Mander & Co Ltd to anyone who appreciates responsiveness, quality, and reliability.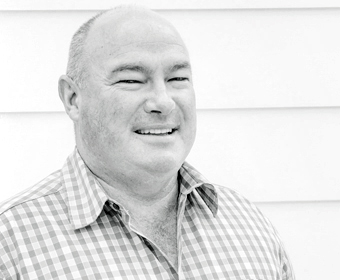 Gavin Chambers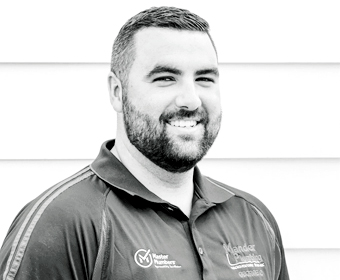 George Chambers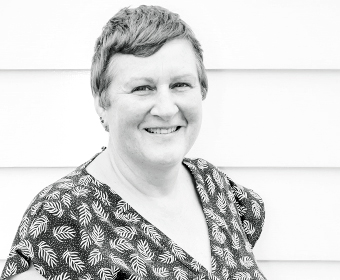 Debbie Chambers
George Fisher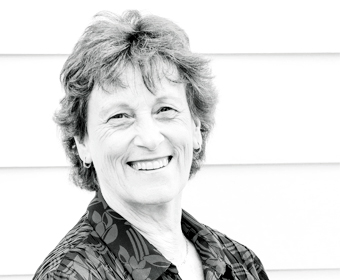 Ngarie Huggins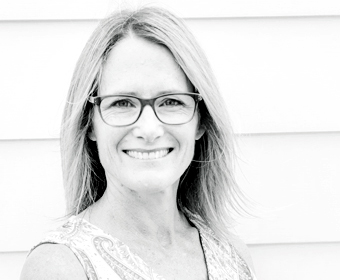 Lara Plumtree