Gas & Electric Hot Water Heating Solutions For Your Home, Building or Complex
Once your requirements have been established, Mander & Co Ltd will design, install, commission and maintain a hot water system that is essential to every building. 
Mander & Co Ltd have over 70 years of experience will allow you to make an informed decision, for example: 

A common mistake in continuous flow systems is to have small diameter pipes connected to them that do not provide sufficient cold water flow to the water heater resulting in insufficient hot water flow. 

High-efficiency gas storage cylinders are sometimes a more cost-effective solution than a gas continuous flow, i.e. Bosch, Rinnai or Rheem systems. 

It is easy to offer a small system or substandard ancillary equipment; however, these systems are often not serviceable and require early replacement. 

Mander & Co Ltd will ensure that the right solution is provided for the task.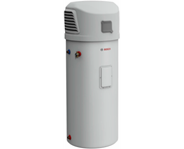 Bosch Heat Pump (Hot Water)

Bosch continuous flow (Hot Water)

Bosch Electric Cylinder

Bosch Hydronic Heating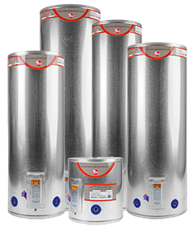 Rheem Electric Cylinders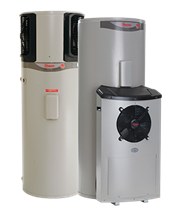 Rheem Heat Pump Cylinders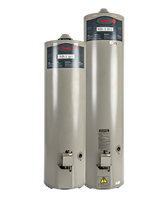 Rheem Gas Cylinders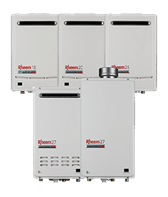 Rheem Continuous Flow
Some Examples
A Khandallah Home – Bathroom, Ensuite, Hot Water System 
Has a Bosch Condensing Hot Water Heater which has achieved a significant saving in gas usage.
A Local Medical Centre 
Has 8 wash basins, a kitchen sink, male and female toilets supplied by a Rheem Stella gas 130 litre external hot water system. 
Apartment Block CBD – 40 Apartments And 5 Commercial Tenants 
Supplied by a bank of four Rinnai commercial Infinities connected to two 300 litre storage tanks. These are luxury apartments some of which have high demand for hot water. Again there is no lack of hot water and even when a breakdown occurs there is sufficient redundancy to keep the system supplying hot water. 
Apartment Block Southern Suburb – 50 Apartments 
Supplied by two Bosch 32 continuous flow water heaters serving a 300 litre storage tank. This system offers a uninterrupted flow of hot water to all apartments. We have no complaints of lack of hot water. 
A Large House In Khandallah – 4 Bathrooms 
The kitchen and two bathrooms supplied by a Bosch 32c, the second bathroom & guest bathroom supplied by a Bosch 26c. This solution offers the flexibility of large amounts of hot water without having to store and reheat large or multiple storage cylinders and when demand is less or nil no energy is being used. 
A Family (6) Home In Khandallah 
The gas meter is at the front of the house and feeds an existing internal hot water cylinder, a hob and a heater. There is insufficient gas available at the rear of the house for a continuous flow system and the customer wanted to utilise the cupboard that housed the hot water cylinder. The solution – provision of an external high efficiency, quick recovery hot water cylinder providing plenty of hot water when demand is high, situated outside saving valuable space inside. The existing gas and water pipework is sufficient which avoided costly new pipe installations and landscape reinstatement which would have be required if a continuous flow system had been used.